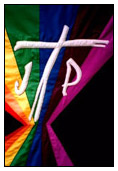 Eric Hester, the stalwart pro-life/pro-family Catholic educationalist, has kindly sent me a reply he has received from the
National Justice and Peace Network
(NJPN) regarding its invitation to pro-abortion speakers to address its annual conference - see my blog of
18 May
. I reproduce, with Mr Hester's permission, the reply below in italics, followed with my response to each section.
"The National Justice and Peace Network, a grassroots body, rooted in Gospel values, works with groups and individuals of all faiths and none who share its aims and values."
But Frances O'Grady and John Cruddas MP (the NJPN conference's pro-abortion speakers) do not share the NJPN's "aims and values", namely justice and peace. They support abortion, which is the antithesis of justice and peace.
"We engage with all who seek to challenge unjust structures which perpetuate poverty, violence and environmental degradation."
But not only do Mrs O'Grady and Mr Cruddas not challenge the unjust structure of abortion, they promote it.
"For the past thirty years the Network has facilitated the national conference, open to all people of goodwill with a common commitment to work for a more just and peaceful world."
Where is Mrs O'Grady and Mr Cruddas's goodwill towards the unborn, whose killing they promote? Abortion makes the world less just and peaceful.
"Conference 2011 will address what is for many, in this period of economic difficulty, a burning issue - justice in the workplace.
Abortion, which Mrs O'Grady and Mr Cruddas promote, every day denies 600 people in Britain alone the chance one day to enter the workplace. And what have Mrs O'Grady and Mr Cruddas said or done to promote the ability of medical workers to exercise their right to object in conscience to involvement in abortion?
"All those involved have been invited because of their expertise and experience of the workplace. This is the brief given to each speaker and we would not expect the debate to cover topics other than those directly related to the given agenda."
Just because a speaker has expert knowledge in a particular area doesn't mean all other considerations are irrelevant.
"NJPN supports a pro-life agenda across the board, working against all forms of violence and oppression which cause the deaths of millions around the world, including upholding the rights of the unborn and those at the end of life."
The phrase "across the world", and the relegation of pro-life issues to a sub-clause starting with the word "including", strongly implies that the NJPN believes in the 'seamless garment' error, so well debunked in 2009 by Cardinal Burke, who
said
: "The moral questions pertaining to the safeguarding and fostering of human life are all related to one another but they are not of the same weight. To use the image of the garment, they are not all of the same cloth."
"However, in a pluralistic society, we cannot expect that everyone with whom we work on specific issues will share our views in every area."
But abortion cannot be relegated to the realm of "views" and "areas". The NJPN are equating second-order social issues with first-order moral issues.
"We do not believe that this should prevent us from working with them to promote justice where we can; rather, we can hope that by building relationships with them, we can open the way for dialogue in those areas where we do not agree."
This is quite chimerical. As the late Pope John Paul II, that great pro-life champion,
taught
: "Above all, the common outcry, which is justly made on behalf of human rights - for example, the right to health, to home, to work, to family, to culture - is false and illusory if the right to life, the most basic and fundamental right and the condition for all other personal rights, is not defended with the maximum determination."
The NJPN would do well to study what is happening in the United States regarding the issue of speaking invitations to pro-abortion public figures. In 2004 the U.S. bishops approved a
policy
stating, in part:
"The Catholic community and Catholic institutions should not honor those who act in defiance of our fundamental moral principles. They should not be given awards, honors or platforms which would suggest support for their actions."
"[P]latforms which would suggest support for their actions" had been interpreted to mean "speaking invitations, as these invitations would suggest support for their actions." For example, Thomas Olmsted, bishop of Phoenix, Arizona,
cited
this policy when he
banned
Janet Napolitano, the pro-abortion Arizona governor, from speaking at Catholic churches in his diocese. In 2008 Donald Trautman, bishop of Erie, Pennsylvania,
boycotted
the annual commencement at a Catholic college in his diocese over its invitation to pro-abortion Hillary Clinton to give the commencement address. Other US Catholic colleges have decided to withdraw invitations to pro-abortion speakers (examples from
2007
and
2008
). In February 2008 a number of prominent US Catholic leaders signed a joint
letter
which:
"urge[d] our fellow leaders of Catholic schools, universities, hospitals, charitable organizations, advocacy groups, media and other institutions to refrain from all activities that provide a public platform to, or imply support or even neutrality toward, political leaders and candidates who advocate positions on serious moral issues that are clearly contrary to Catholic teaching, most especially the Church's reverence for the sanctity of all human life from conception to natural death."
The letter says that US cardinals O' Malley and Keeler have also boycotted Catholic events featuring pro-abortion speakers.
Let us imagine two prominent public officials in mid-1930s Germany who defended and promoted the killing of Jews. Would it have been right for a justice and peace group to have invited those officials to speak to it about "justice in the workplace"? There is no moral difference between the killing of Jews and the killing of unborn children.
Comments on this blog? Email them to
johnsmeaton@spuc.org.uk
Sign up
for alerts to new blog-posts and/or for SPUC's other email services
Follow
SPUC on Twitter
Join
SPUC's Facebook group
Please
support
SPUC.
Please donate
,
join
, and/or
leave a legacy