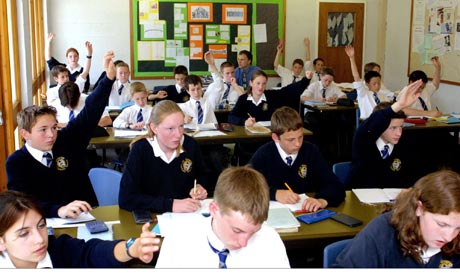 SPUC
has launched a petition to protect school children from the latest anti-life idea - pornography lessons in the classroom.
These lessons are not about how to avoid pornography, they are about dangling porn in front of young school pupils and encouraging them to embrace it in their lives.
Porn lessons are being promoted by the Sex Education Forum (SEF). The SEF is a broad coalition of pro-abortion and anti-family groups with strong 'establishment' support and wants sex education to be made compulsory in schools.
Pornography harms young children (and others). As well as making them vulnerable to exploitation, it spreads the kind of sexual culture that drives up abortions.
Act now:
Sign the petition and collect signatures. Click here to download and print off a petition form
Read our flyer explaining the move to bring pornography into schools. Click here to see the flyer
Will you organise a team of people in your area to deliver this leaflet door-to-door? This is so important, we must let the public know what is going on. Please call 020 7091 7091
Write to your MP today to voice your concern about pornography lessons in schools. Use our webpage to contact your MP. (Please remember to forward any replies you receive from MPs to SPUC's political department political@spuc.org.uk)
Comments on this blog? Email them to
johnsmeaton@spuc.org.uk
Sign up
for alerts to new blog-posts and/or for SPUC's other email services
Follow
SPUC on Twitter
Like
SPUC's Facebook Page
Please
support
SPUC.
Please donate
,
join
, and/or
leave a legacy