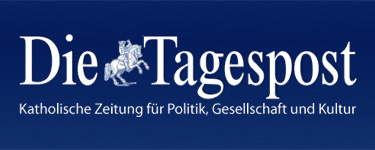 Anthony Ozimic, SPUC's director of communications, was
recently interviewed
by
Die Tagespost
, a German Catholic newspaper, about Theresa May. They wanted to know the position of the new prime minister on issues of relevance to Christians:
Theresa May is the new Prime Minister of the UK. How Christian is she? And what is the role of her faith for her political work?
Anthony Ozimic: As a secular, non-denominational organisation, SPUC cannot comment precisely on her religious faith. However, we can note that she is the daughter of an Anglican vicar; and we are aware of some comments that this upbringing had had some influence on her way of approaching politics. She describes herself as a One-Nation Conservative. One-Nation Conservatism was founded by Benjamin Disraeli, the Victorian Prime Minster and Anglican convert at the height of the Church of England's influence. It has very similar bases to Anglicanism: paternalism, pragamatism, social conscience.
Does her previous voting behavior give information about that? Where does she stand on Christian issues like Sunday Trading and assisted suicide and other Pro-Life issues?
Anthony Ozimic: Mrs May's voting record implies a sensitivity to pro-life concerns. In 2001 and 2008, she voted against various unethical embryo research proposals. She also voted to uphold a requirement that IVF doctors consider a child's need for a father and a mother. Also in 2008 and 2015, she voted with the pro-life lobby for amendments aimed at restricting abortion. Also in 2015, she voted against assisted suicide. For her record on Christian issues, please visit www.christian.org.uk
Will she possibly campaign for example for an amendment of the British Abortion Act?
Anthony Ozimic: I think this is very unlikely. As an individual MP, she may vote in a pro-life direction if a back-bench MP brings forward an amendment. She is, however, a pragmatist and is not committed to the pro-life cause, therefore I would be extremely surprised if she decided to 'campaign' to amend the Abortion Act.
Anthony Ozimic
In 2010 Theresa May told the BBC that she had changed her mind on same-sex adoption, after previously voting against the proposal to allow it. Recently, she said: "I will always stand up for the rights of LGBT people. (…) I supported Civil Partnerships in 2004, and was proud to sponsor the legislation that introduced full marriage equality in 2013 because I believe marriage should be for everyone, regardless of their sexual orientation. I didn't believe the State should perpetuate discrimination and prejudice against LGBT people. That's why equal marriage was a hugely significant social reform". What do you think about that?
Anthony Ozimic: I think it reflects her pragmatic approach. The key is her use of the word 'social reform', which reflects One-Nation Conservatism's approach of organic evolution of society. Elsewhere, she has spoken about how homosexuals 'will make marriage stronger'. Although her comments about homosexual rights, discrimination, prejudice, etc. sound ideological, I doubt that she is ideologically committed to the homosexual cause. It seems that she has a tendency to use strong rhetoric in support of a position once she has switched to it.
Will Theresa May make sex education compulsory in school?

Anthony Ozimic: I think there is a real possibility of this happening because of the appointment of Justine Greening as Education Secretary, who has a poor voting record on moral issues. Ms Greening announced to this year's London Gay Pride march that she is a lesbian. It is speculated that both Mrs May and Ms Greening support compulsory sex education.
What will SPUC do to encourage the new cabinet to campaign for the Christian Agenda and Pro-Life issues?

Anthony Ozimic: As the world's oldest pro-life lobbying organisation, we will do what we have been doing for almost 50 years: we will mobilise our tens of thousands of grassroots supporters to lobby MPs, and through MPs try to influence the Cabinet. The believers among our members will also be praying for Mrs May and her ministers.
Comments on this blog? Email them to
johnsmeaton@spuc.org.uk