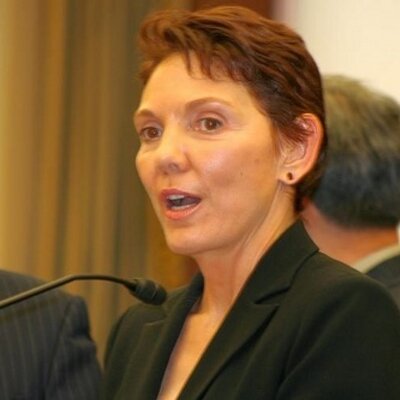 Reggie Littlejohn
Reggie Littlejohn, President of
Women's Rights Without Frontiers
, whose aims are to combat forced abortion,
gendercide
and sexual slavery in China
has written
to the United Nations Commission on the Status of Women to complain about the coercive population controls used in China.
You may well wish to read Reggie's richly-annotated complaint
in full
. In the meantime, here's a brief summary:
The One-Child Policy causes more violence against women and girls than any other official policy on earth.

The UNFPA, the United Nations Population Fund, is complicit in coercive family planning in China. (The UK government, in 2013, gave over £174 million pounds in "core" and "non-core" contributions to UNFPA, as a list of their top donors worldwide shows.)

China has not 'eased', 'relaxed' or 'abandoned' the One-Child Policy, although it periodically tweaks it. These minor modifications are routinely exaggerated. For example, under the misleading headline, "China to Ease One-Child Policy," Xinhua News Agency reported that China would lift the ban on a second child, if either parent is an only child, beginning on January 1, 2014. It was already the case that couples could have a second child if both parents, themselves, were only children. So this minor adjustment did not 'ease' the One-Child Policy. It merely tweaked it.

Noticeably absent from the Chinese Communist Party's announcement is any mention of human rights. Even though it will now allow some couples to have a second child, China has not promised to end forced abortion, forced sterilization, or forced contraception. The coercive enforcement of China's one-child policy is its core. Instituting a two-child policy in certain, limited circumstances will not end forced abortion or forced sterilization.

Further, instituting a two-child policy will not end gendercide. Indeed, areas in which two children currently are allowed are especially vulnerable to gendercide. According to the 2009 British Medical Journal study of data from the 2005 national census, in nine provinces, for 'second order births' where the first child is a girl, 160 boys were born for every 100 girls. In two provinces, Jiangsu and Anhui, for the second child, there were 190 boys for every hundred girls born. This study stated, "sex selective abortion accounts for almost all the excess males."

To say that China has 'relaxed' or 'eased' its One-Child Policy under these circumstances is entirely unwarranted. Because of gendercide, there are an estimated 37 million Chinese men who will never marry because their future wives were terminated before they were born. This gender imbalance is a powerful, driving force behind trafficking in women and sexual slavery, not only in China, but in neighbouring nations as well.

In China, there are currently 117-118 boys born for every 100 girls born – the worst gender ratio in the world. Nor will the tweaking of the One-Child Policy have a significant impact on gendercide.

Littlejohn concludes that in her opinion, the Chinese Communist Party will never abolish the One-Child Policy, because the government is exploiting the One-Child Policy as social control, masquerading as population control. The One-Child Policy is enormously profitable for the Chinese Communist Party.
Comments on this blog? Email them to
johnsmeaton@spuc.org.uk
Sign up
for alerts to new blog-posts and/or for SPUC's other email services
Follow
SPUC on Twitter
Like
SPUC's Facebook Page
Please
support
SPUC.
Please donate
,
join
, and/or
leave a legacy